EXTRA CURRICULAR CLUBS
September 2021 Update
We are currently reviewing our before and after school club provision and will update parents by October half term how this provision will look after half term.
After school activities - Netball and Lego
Starting from Thursday, 23rd September Miss Toop will be running a netball club for any child in Key Stage 2. This will run every Thursday from 3.30pm – 4.30pm. Places for netball are limited to 20 children. From Tuesday, 28th September Mr Harts will run a Lego club for children in year 5 & 6 on a Tuesday evening from 3.30pm – 4.30pm. Please can you email admin@beaford-primary.devon.sch.uk stipulating which club your child would like to attend and we can send out further information. The remainder of our after-school activities will be sent out in a 'after-school activity booklet' where you can register your interest once the school hall is completed.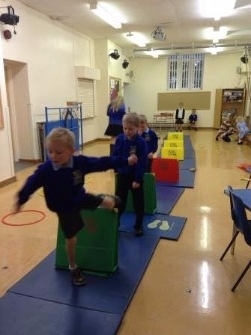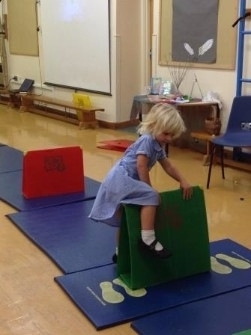 All children must be registered with the club in order to attend. Please complete the registration form and return it to the school office.
Bookings and payments can be made weekly or half termly. If you are booking weekly then bookings must be made by the Friday before the week you require in order that we maintain the correct staff ratios.
Ad hoc bookings can be made by calling the school office, but are subject to places being available and staff ratio. Payment for these must be made on the same day.
Session Times and Fees
Before School - 8.00am - 8.45am £2.85 for first child, £1.90 for siblings
After School - 3.30pm - 4.30pm. £3.80 for first child, £2.55 for siblings
We currently run the club until 5.00pm on Monday and Tuesday only. This will be reviewed termly. The cost is £5.80 for first child and £4.75 for siblings.
The charge is for the whole session, there is no discount if a child only uses part of the session. Fees must be paid in full in advance using ParentMail.
We have the right to refuse any family places for non payment of fees.
Late Fees
On the rare occasion that you may be delayed please phone the school office and leave a message.
The following charges will apply for late pickups as staff need to be paid for this extra time.
After 4.30pm – £ 5.00 per child
After 5.00pm - £10.00 per child
The time the parent/carer collects the child will be noted on the register and late payment fees are payable within one week.
Cancellations
Please give a minimum of 24 hours notice to cancel a session. Failure to do this will incur the full cost of the session.
If your child is off school due to sickness please call the school office on 01805 603263 to advise they will not be in. Failure to do so will incur the full cost of the session booked. We will operate a credit system for cancellations which will be redeemed off the next booking fees.
On the rare occasion that the school has to close unexpectedly, i.e. bad weather and the club will not be available, you will not be charged.
Activities
Children will be provided with a light snack and drink in the After School Club.
The clubs will run in the school hall and wherever possible outside on the playground. Children can take part in a range of activities such as arts and crafts, story telling, parachute games, outdoor play and den building. There is also the opportunity for children to do quiet play and homework.
Terms and conditions of booking:
Bookings must be made in advance, preferably by Friday before the week you require.
Fees must be paid weekly or half termly in advance.
Ad hoc bookings will be accepted if places are available, payment is to be made on the day
The club has the right to exclude a family for non payment of fees.
Credits for cancelled sessions will not be available unless 24 hours notice is given or notification of illness is provided.
Children must be collected promptly at the end of the session. Penalties of £5 for the first 30 minutes or £10 after 30 minutes will apply to those persistently late in collecting their children.
Children will only be allowed to leave the club with a known parent or carer identified on the registration form. The club will refuse collection of a child if the person is unknown to the staff.