Beaford Achieves Platinum Opal Play Award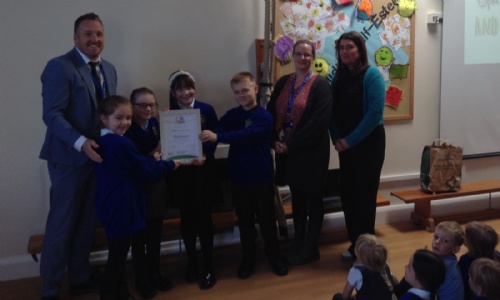 We had a visit from Kate Smith from the Opal Project this week. Over the years we have worked closely with Kate to ensure that our outdoor provision for children during lunch and break times provides the children with high quality experiences. As a result of all the hard work, the school has been presented with the Platinum award for our play provision. The staff, children and governors have heavily invested their time to make the Opal approach to play a positive and empowering experience for our children. To be told that we have one of the best play environments in Devon was a huge accolade for the school and we look forward to working with Opal in supporting other schools.
I would like to take this opportunity to thank our OPAL project leader, Zenna Llewelyn, for being instrumental in ensuring the school achieved this fantastic award.r your news story here.